News: 11-14-2021

--------------------

A reminder to please be patient when it comes to shipping! Delays can happen with any carrier.
By purchasing a product during the holiday season you agree that I (PAW Hockey) will not be held responsible for delays in shipment caused by the carrier not fulfilling their end of the contract. All responsibility shall lay in the hands of the carrier.

-----------------------
Looking for dog collars and leashes? I now carry them! Visit the "Collarz!" page!


I was recently featured in an article on NHL.com!


A video review of the PKP1000 kneepads is now available to view and comment about on youtube
https://youtu.be/QTx1QSlqcY4


The PNG1500 is also reviewed on his channel - VOGoalie

We make high quality custom replacement parts to keep your pads playing longer, contact us with your drawings and ideas for a quote
If you have any questions about your order or would like to place one, please email us at at paw@protectiveathleticwear.com



Vintage style mini pads and gloves

ESTIMATED CURRENT PRODUCTION TIMES
(Your order may vary)

Small items (knee stacks, knee blocks)

: 2 Weeks


Accessories (kneepads, custom parts):

10 Weeks


Pads and gloves:
16 Weeks
All major credit cards accepted!
Why choose PAW for your next equipment purchase?
- High end custom gear made to your needs and specifications!
- No extra charge for custom colors!
- We use only the highest quality materials, both on the outside and the inside
- One on one customer service like no other! You get to talk to the person making your equipment!
- Designed and made in the USA with materials sourced from as many local suppliers as possible
- Attention to detail and accomodations for special requests
- We choose quality over quantity! This equipment is built to last!
- Buying factory direct saves you money!


Some recent projects from PAW:
Click for a larger image



P2000 Full set with custom graphics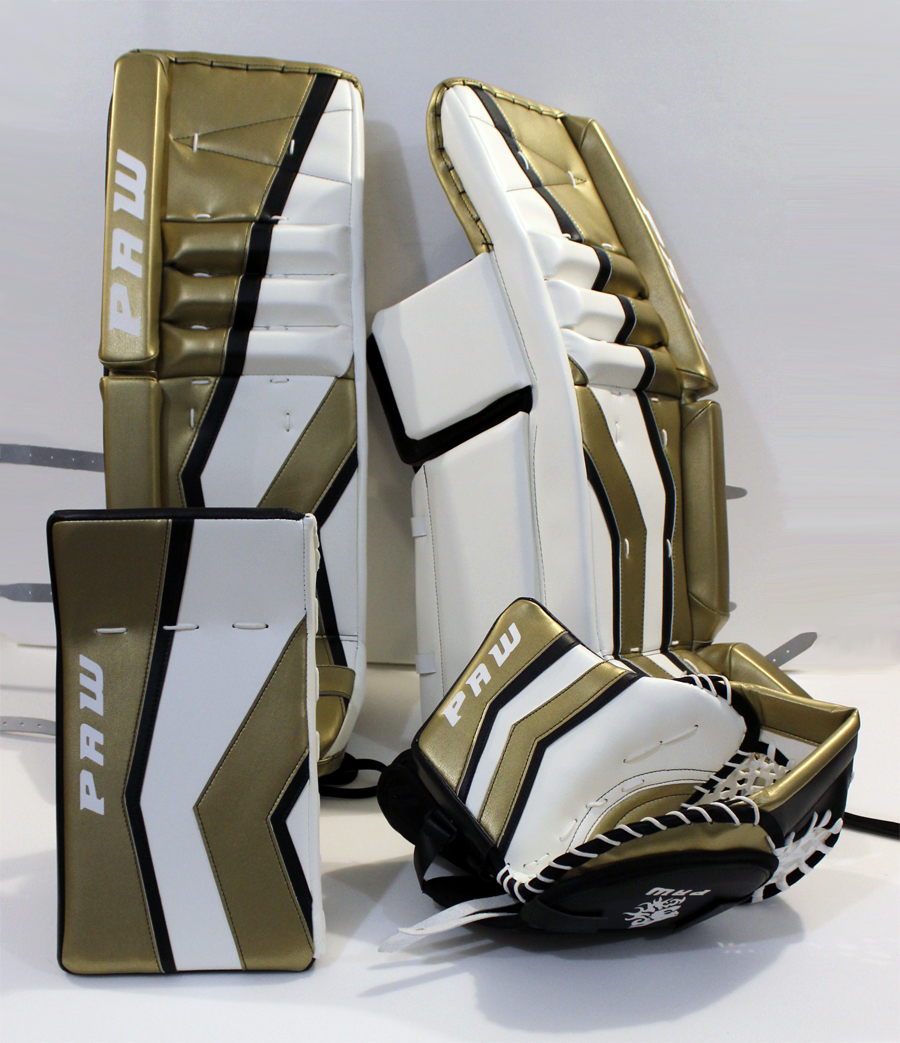 P2000 Full set with custom graphics



P1000 pads with a custom graphic



Full custom catch glove



P1000 catch glove with a double T

Intermediate sized P1000 glove and blocker



Best time to call: Monday - Friday : 1PM - 8 PM