$30 US a pair for 1/2" or 1" thick
$40 US a pair for 1.5" thick
plus shipping



Boot risers of any size make recoveries easier. Thicker risers make shorter pads taller.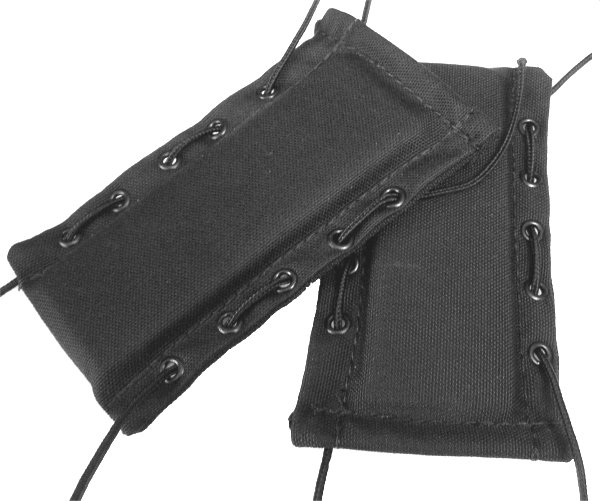 Boot Risers



Often imitated but never duplicated, the original PAW bootlifts!
Cordura outer for durability
LD45 medium firm foam maintains it's shape over time and does not compress
Eyelets along each side allows for lacing in the stays on pads with a concave boot channel
Lace is included to install them with
To choose the correct size, you can tape a piece of firm foam in different sizes to the bottom of your pads to try it out first. Do this both standing and in the butterfly position
Choose from these three sizes:
1/2" thick
1" thick
1.5" thick
The 1/2" and 1" risers are approximately 3.5" wide x 7" long
(foam portion measures approximately 2" x 6")

The 1.5" risers run wider, around 4 " (foam portion measures approximately 2.5 " wide)

-------------
Boot lifts are also available in a shorter 4" version if you prefer to have the toe area of your pads open more.